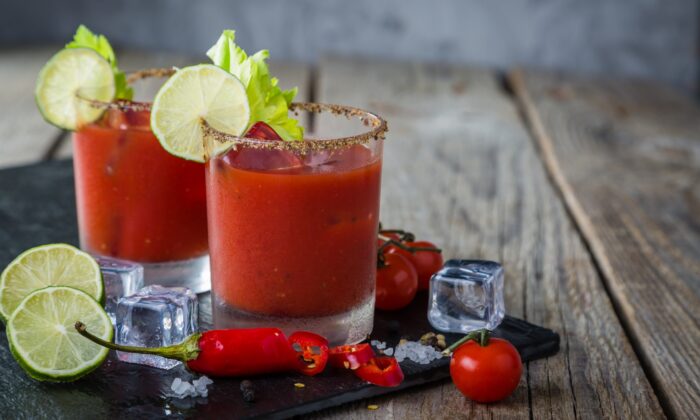 A delicious bloody mary can be a pain to make, especially if you're making a bunch of cocktails at a time. Instead, I find it easier to make a big pitcher of this mix ahead of time. That way, when you're ready to serve a few cocktails, all you need to do is salt the rim of a glass, add ice, vodka, and this savory bloody mary cocktail mix and you're good to go!
The hardest part will be deciding what fun ingredients you'll garnish your glass with: a celery stick, cherry tomatoes, olives, cheese?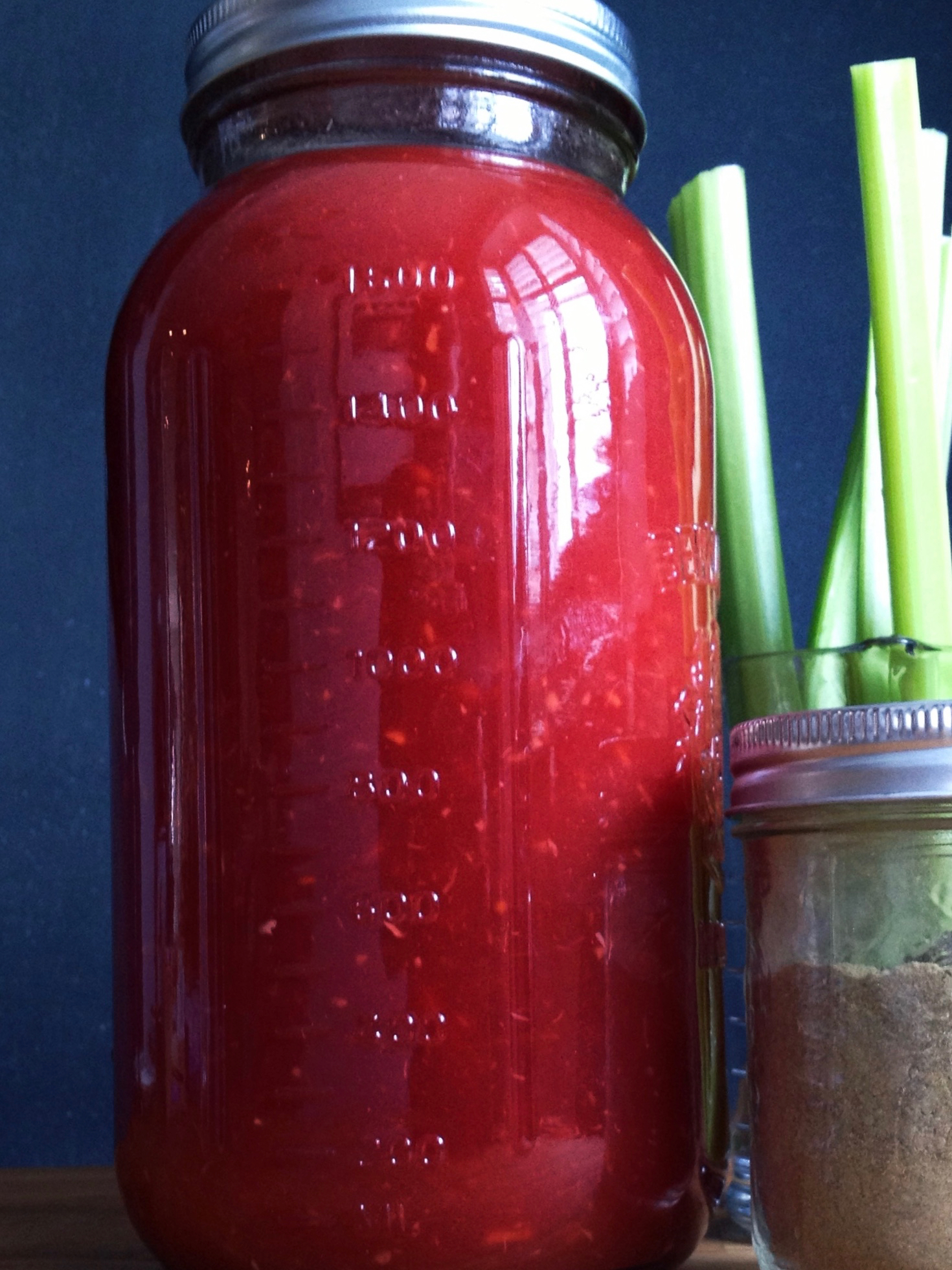 Bloody Mary Mix
Makes about 8 cocktails
1.89 liters tomato juice
2 tablespoons grated fresh horseradish
3 teaspoons Sriracha sauce
2 tablespoons green olive juice
1 tablespoon lime cordial
2 tablespoons vegan Worcestershire
1 teaspoon salt
1/4 teaspoon fresh cracked black pepper
Place the ingredients in a large mason jar or jug and mix well. Store in the fridge until ready to use.
To Make a Bloody Mary Cocktail
Rim the edge of a large glass with salt.
Add ice, 1 ounce of vodka, 3/4 cup bloody mary cocktail mix.
Stir, garnish, and enjoy. If you like things spicy, add extra hot sauce.
Kary Osmond is a Canadian recipe developer and former television host of the popular daytime cooking show "Best Recipes Ever." Her easy recipes include helpful tips to guide you along the way, and her love of plant-based cooking offers healthy alternatives to some of your favorite dishes. Learn more at KaryOsmond.com. Copyright 2021 Kary Osmond. Distributed by Tribune Content Agency, LLC.